Pilates is Back
Movement is such an integral part of our philosophy of care at Williamstown Heath + Lifestyle. So when it was no longer safe to continue, it felt like we had lost a limb. Well the band is back together and as Vanilla Ice once said, 'we're back with a brand new invention'
1:1 + 1:2 Sessions
We are pleased to announce that we will be offering face to face 1:1 + 1:2 sessions in the clinic from the 25th May 2020. The 1:2 sessions will be replacing 1:3 for the time being due to COVID restrictions.
We will be continuing to offer 1:1 & 1:2 online sessions until the 15th of June, after which we will be tapering this offering. (please contact us here if you wish to continue these due to your location or financial situation)
When attending in house sessions please ensure you bring a towel, socks and if possible your own Yoga mat.
Group Classes
We will continue to offer group sessions online for the foreseeable future. Our Unlimited $80p/m group class subscription is excellent value if you haven't tried it out yet.
New Booking System
This is our most exciting change.
We are using a new booking system that allows you to move with ease though-out our Pilates offering. We are simplifying things and no longer selling passes for specific classes, instead you'll be able to purchase packages that allow you book whatever class you feel like.
Keen to do a face to face 1:1 and an online group class this week, no dramas.
For those of you with credits or passes on our old system never fear. We will be applying the remaining monetary values to our new system this week.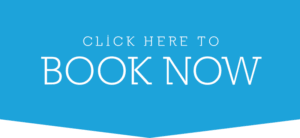 Pricing
This one is HUGE!!
We understand that our community is doing it tough during this time, but its important now more than ever that you keep moving.
That's why we have markedly reduced our prices on all of our 45 min classes/sessions:
1:1 Sessions: $70
1:2 Sessions: $50
1:3 Sessions: $30
(not currently available, 1:2 are replacing 1:3 @ $35 per session)

We also have packages available to purchase to add credit to your account. Purchase one before the 31st May and we'll add 10%