Can exercise help relieve Osteoarthritis?
Exercise and Osteoarthritis
Did you know that exercise is recommended as a first line treatment for osteoarthritis?
For those suffering from osteoarthritis there is often fear and confusion around the role of exercise in managing their pain and joint health. The belief that exercise may harm joints, or make arthritis worse often deters people from maintaining a physically active lifestyle and participating in exercise.
In this blog we will look at the highly important role that exercise plays in managing symptoms and improving the quality of life in those suffering from osteoarthritis.
What is OA?
Osteoarthritis (OA) is the most common form of chronic arthritis. It can have a huge impact on the physical health of those who suffer from it. OA often affects the knees, hips, spine and hands and is characterised by joint pain, swelling and stiffness.
According to the Australian Bureau of Statistics 1 in 11 Australians have osteoarthritis with the prevalence increasing to 1 in 5 Australians over the age of 45. (1)
Exercise and Osteoarthritis:
While there is no single cure for osteoarthritis, there is so much that can be done to ease symptoms, improve mobility and improve function. The first line treatments that are recommended for osteoarthritis are education, weight control and exercise.
In 2018 the RACP guidelines stated: "We strongly recommend offering land-based exercise for all people with knee OA to improve pain and function, regardless of their age, structural disease severity, functional status or pain levels." (2)
So how does exercise help?
Exercise plays a crucial role in managing the symptoms of osteoarthritis and is also effective in the prevention of OA. Some of the ways that exercise helps include:
Improves strength and joint stability
Improves range of motion and function
Reduces joint stiffness
Reduces pain and sensitivity
Reduces fatigue, muscle tension and stress
Improves overall health and wellbeing
Are you sure it safe to exercise if I have osteoarthritis?
Exercise is safe for those with OA. When performed within tolerance, and at the right 'dosage', exercise does not harm joints. In fact, it may actually improve joint health.
The most important things to consider to make exercise safe and achievable include:
A supervised/guided program by a health professional
Finding the right amount of load for your body and joints
Finding something you enjoy and are likely to stick to
Working within your pain tolerance and capability
A gradual approach: being mindful of not doing too much too soon
For best results exercise should be performed 2-3 times weekly and guided by a health practitioner such a physiotherapist or osteopath who can work with you to on an individualised program.
What type of exercise is best for OA?
The best type of exercise is something that you enjoy, can tolerate and are likely to continue doing for a long time. It is important to have a combination of aerobic exercise, strength/resistance training and flexibility.
Some examples include:
walking
swimming
cycling
yoga & Pilates
strength/resistance training
dancing
Strength/gym classes
If you want to learn more about ways that you can help prevent or manage the symptoms of osteoarthritis, book an appointment with one of our osteopaths or physiotherapists at Williamstown Health & Lifestyle.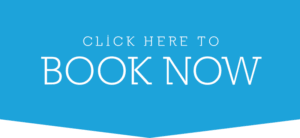 References:
ABS (Australian Bureau of Statistics) 2019. Microdata: National Health Survey, 2017–18, detailed microdata, DataLab. ABS cat no. 4324.0.55.001. Canberra: ABS. Findings based on AIHW analysis of ABS microdata.
RACGP (The Royal Australian College of General Practitioners) 2018. Guideline for the management of knee and hip osteoarthritis. 2nd edn. East Melbourne, Vic: RACGP.