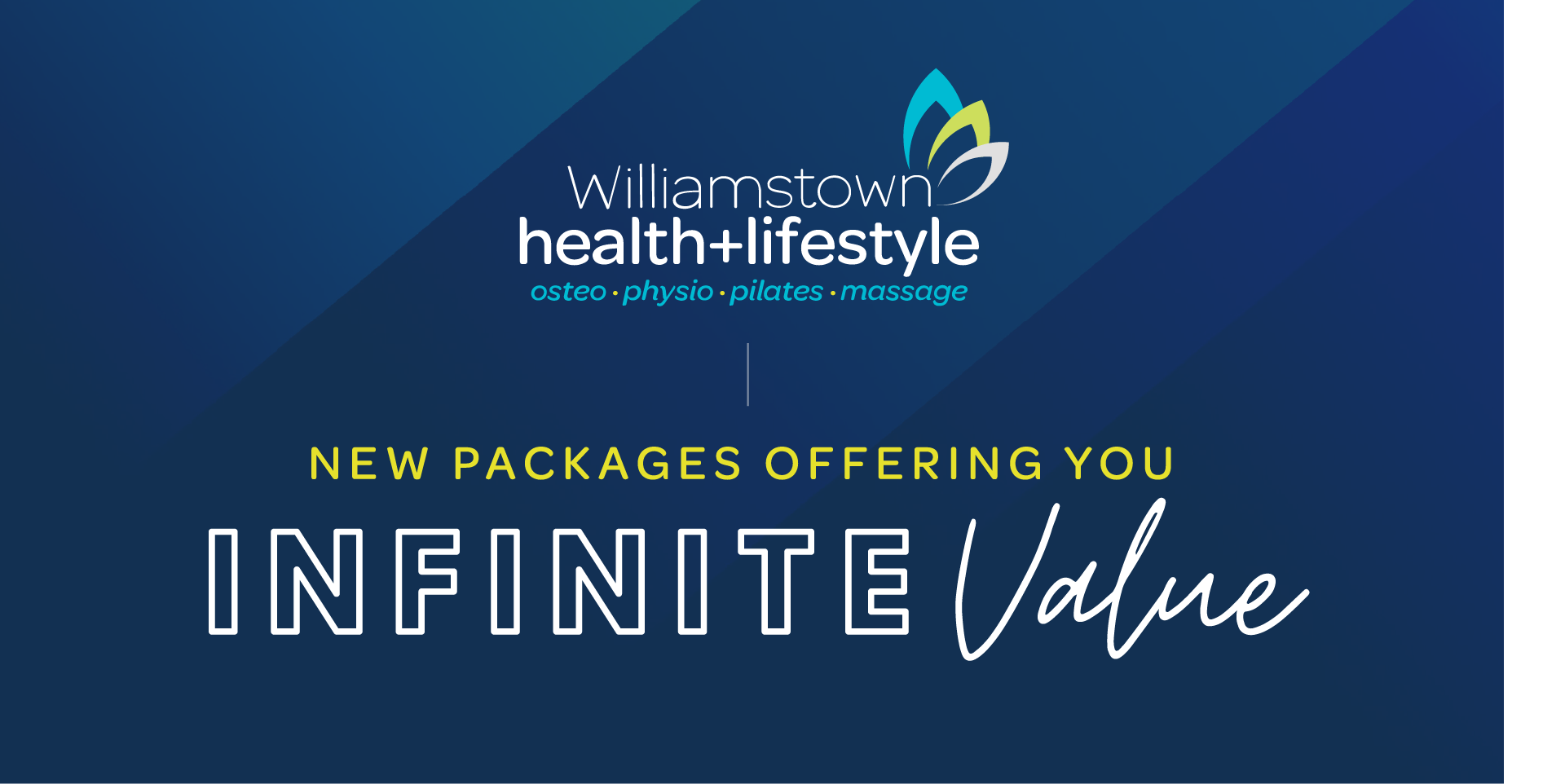 Over the past 13 years, the team at Williamstown Health + Lifestyle have been commited to supporting our local community with the highest standard of health care.
So that you can take advantage of all the services and treatments we offer at the clinic, we have created our new Infinite Value packages allowing you to reap the benefits of all our services, treatments and classes.
Investing in your health is easy when you commit to a package. You receive bonus credits on your account which represent significant value, in addition to heavy discounts on clinic merchandise and other great offers.
Over time we have evolved our philosophy of care and recognise your treatment to be a fluid program based specifically on your needs which may include a number of disciplines at any given time.  So our Infinite Health Program combines the hands-on approach of our Physiotherapists, Osteopaths and Massage Therapists with the active movement and exercise approach of Pilates and Physio lead rehabilitation.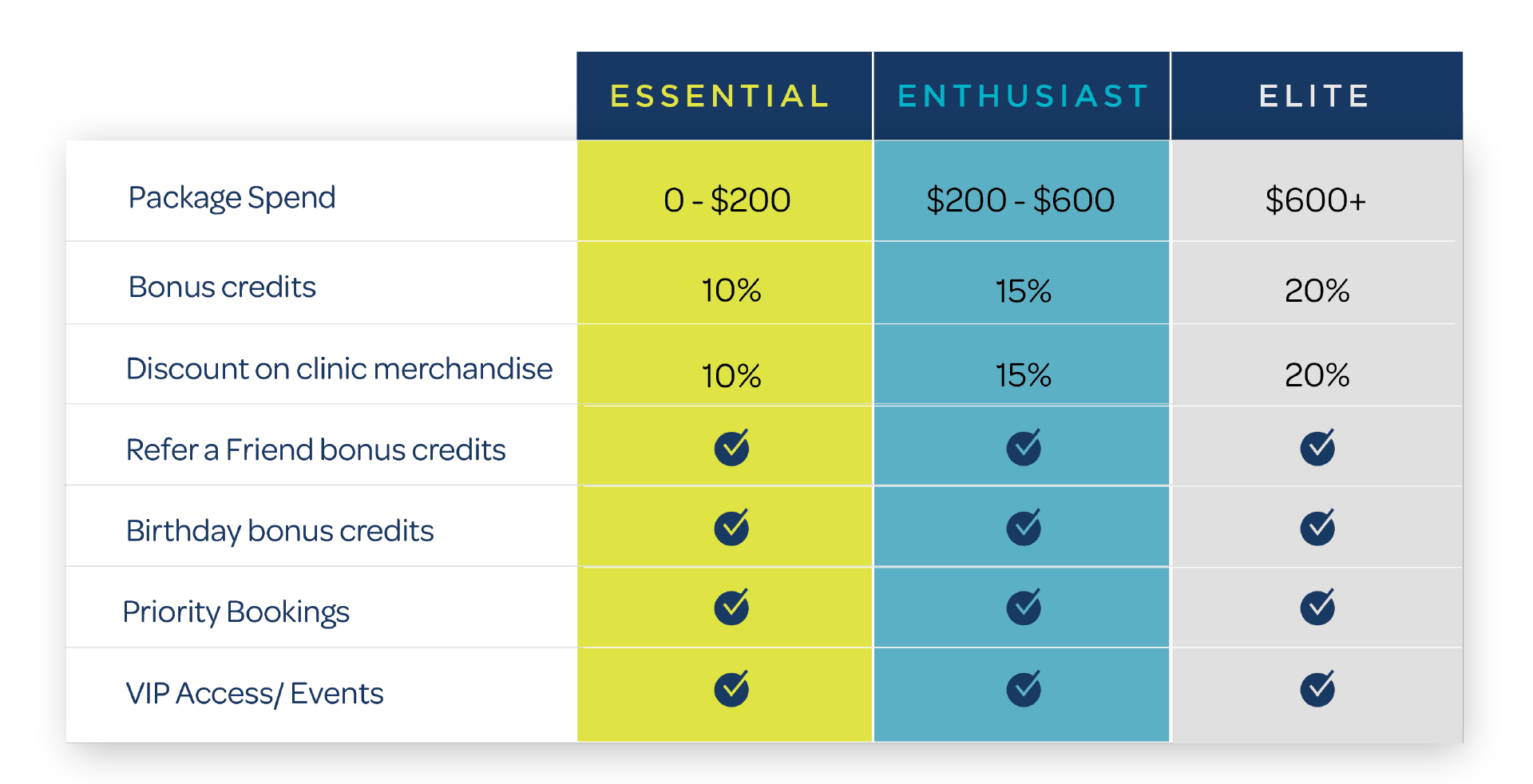 How does it work
Working with you on your Infinite Health, these packages are designed with flexibility in mind. Balances stay on your account and you can use however you see fit (pardon the pun), whenever you wish. For your latest balance just ask our Reception team and advise if you wish for any services/treatments/classes or merchandise to be paid for with your package. * pls refer to Infinite Packages Terms & Conditions found here.
As a valued Infinite Package Member there will be opportunities and rewards on offer throughout the year.
Purchase your package here online now or feel free to call our Reception Team to do so over the phone or in Clinic. Ph (03) 9397 8877.
Targeted Therapy Packages
6 Week Gym Package
Includes personalised programme: instruction & ongoing assessment with exercise physiologist plus 2 x weekly gym classes for 6 weeks!
Buy Now – 6 Wk Gym $420